Scientific services and development activities in the field of non-destructive and destructive testing as well as diagnostic of electronical components and microsystems are the core expertise of nanoeva®.
The basis for quality and failure analysis is a comprehensive infrastructure of necessary equipment for that. On one hand there is commercial equipment used, on the other hand many custom-designed and enhanced equipment is used. At least same important it is to have the long-year experience handling those diagnostic procedures, which is also induced by own scientific research work about materials, technologies and processes of electronics.
The main fields of work of nanoeva® therefor are scientific services for industry and research institutions, starting from single specimen under investigation up to serial testing of products.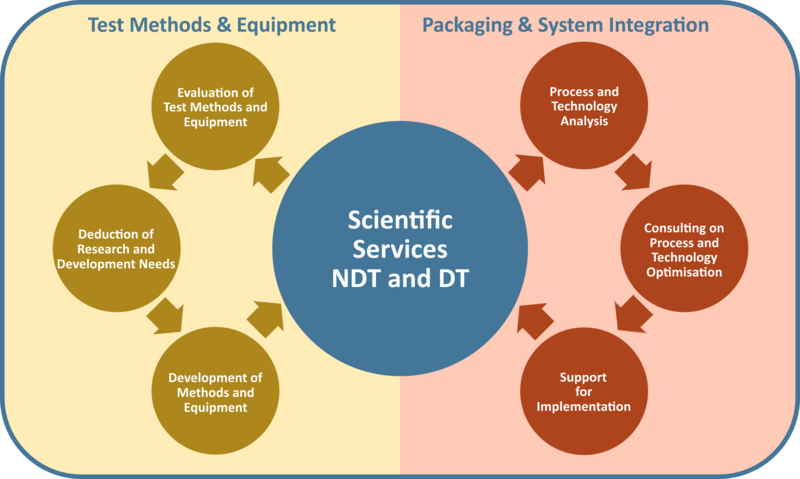 The summarized expertise and the knowledge about the technological background and correlations qualify us in collaboration with our customers to analyse their processes and technologies, to support them in optimizing existing and implement new technologies. At the same time, we permanently evaluate the applied test and diagnostic techniques concerning the changing behaviour of the investigated objects. From that, we can deduct research needs and develop new methods and equipment for testing in electronics technology.
Read more about past and recent research projects.