The dawn of the digital era with developments like "Internet of Things" or even "Internet of Everything", "Smart Devices", "Data Clouds", "Autonomous Driving" and many other networked applications cannot be realised without the respective electronics. Improving requirements concerning signal speed and bandwidth simultaneously combined with reduced energy consumption and strongly minimized available install space are pushing forward technologies and processes of electronic packaging.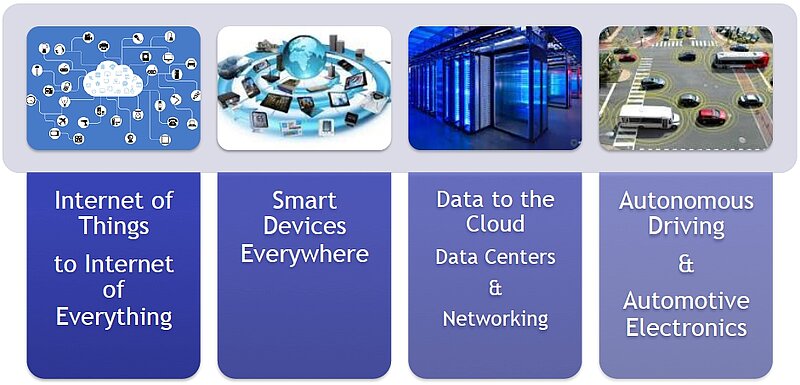 The development and capability of Hetero System Integration in its different characteristics requires adapted diagnostic methods along the product lifecycle, starting from the development, way on via prototyping and mass production to product lifetime in field use. High-resolution inspection methods are necessary with a maximum of analysis depth as well as fast, cheap and nevertheless reliable methods for real-time quality assurance.
Nanoeva® has been established with the aim to pool expertise and resources of different research institutions in the field of testing and diagnostics, especially in the field of electronic components and microsystems.